Anarbor / Alvarez Kings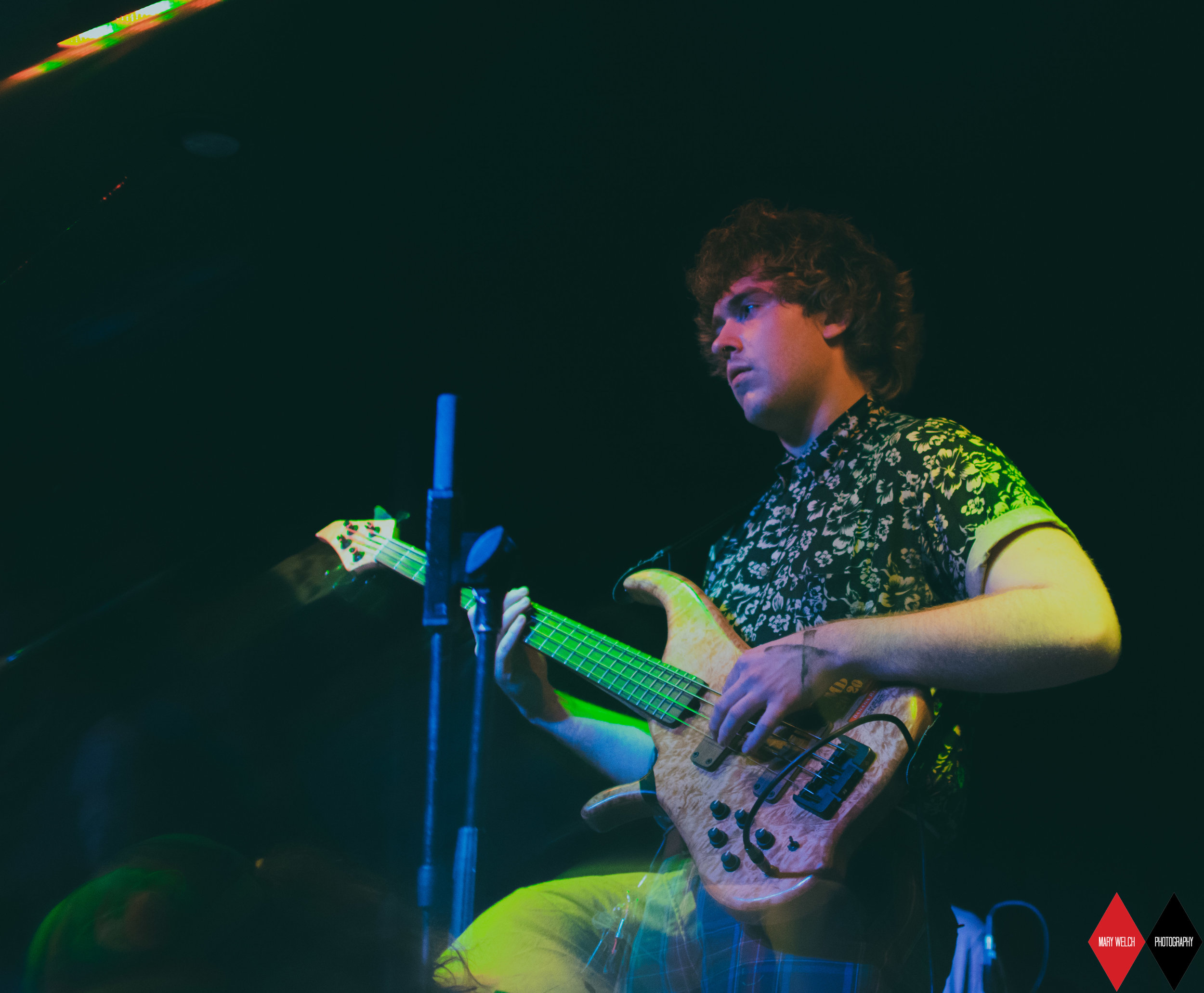 First up was Chicago-based band Harvey Dentures. I liked their energy and 80's vibe, though they call themselves "bummer rock." Harvey Dentures has a new EP called The Stix which you can listen to here.
Chicago-based punk rock group The Fox and the Hounds did not disappoint. There was not one, not two, but three female vocalists in this band with fun outfits and radiating confidence. They have a new EP out titled Peachy Keen and you can listen to it here.
Alvarez Kings are a pleasure to see, as always. Their most current album is titled "Somewhere Between" which is a revamped version of their 2015 EP Fear To Feel, but I speculate that we can expect new music and tours from them soon. There is no sign of stopping for these guys and I am so happy to be able to cover their shows whenever they are in the area.
Within the past few months, guitarist Sean Parkins left the band to pursue music independently and was replaced by Aidan Thompson, not be be confused with brothers Simon (vocals, guitar) and Paul (bass) Thompson. Check out my previous coverage from Summerfest 2017, Roscoe Village Burger Fest, and Summerfest 2018.
With all the bands I see live that haven't previously listened to, I usually don't listen much to them afterwards. However, Anarbor is not one of those bands. With just their first song, I knew that I'd want to hear them again. Partnering with Hopeless Records, Anarbor have released two EPs and two full length albums since 2003 when they formed. We got to hear some new songs "MIA" and "Sassy," both of which I'll be adding to my playlists. Sadly, the tour ended at my date in Chicago but Anarbor has a few shows on the west coast this summer. Find them here!