Warped Tour, Vol. 1
By: Nicole Juliette Hetlyn
As much as we hate to admit it, today marked the last day of the final Vans Warped Tour. We've had so much fun going to multiple dates this year. Every band has brought their A-game as they've prepared to take the Warped stage one final time. We're excited to bring you photos and interviews these next few weeks from the Nashville and Atlanta date of Vans Warped Tour, highlighting some of our favorite performances of 2018: the final Warped Tour.
This week, I present you with: high-energy band boys that will make you fall in love with their quirky style.
I've seen 3OH!3 a dozen times, and they never disappoint. Their colossal energy, spicy lyrics, and intense beats will get you going. Fans were singing along, and dancing like crazy. Everyone was also quick to hold up the 3OH!3 sign to show their support. Some of my favorites from their set were "I'm Not Your Boyfriend Baby" and "Startstrukk." It was a pleasant surprise when Travis Clark from We the Kings joined 3OH!3 to sing "Starstrukk" and to dance with the guys. 3OH!3 is about to head out on tour to celebrate the 10 year anniversary of Want. Tour dates and tickets can be found here.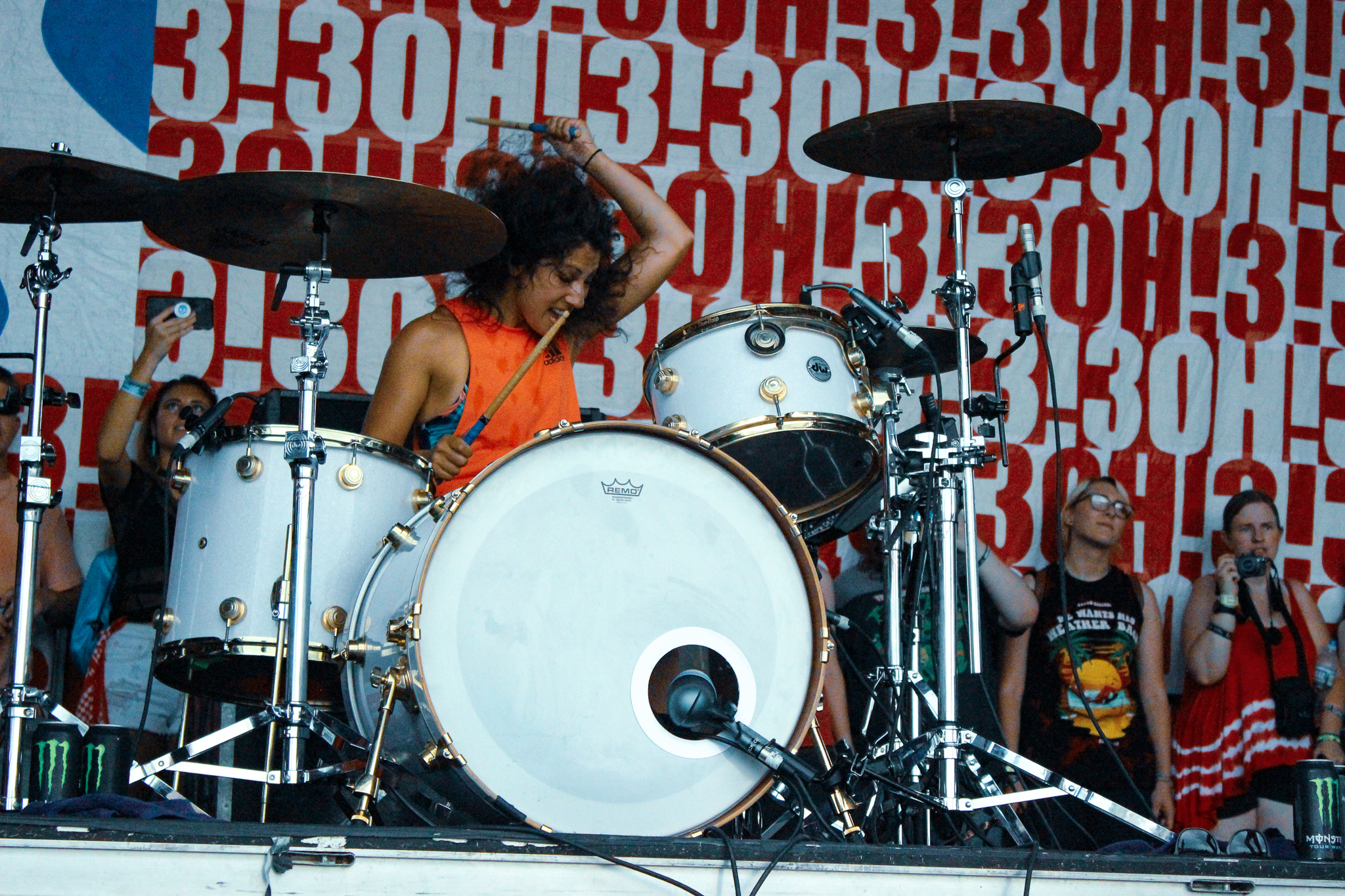 I had never seen Waterparks live before, but I was thoroughly impressed with their set. With a banner behind them that read "Waterparks, god's favorite boy band," I knew that I was in for a good show. After releasing Entertainment earlier this year, Waterparks has been treating their fans to several new songs live. Awsten Knight definitely had the crowd entertained with his quirky stage banter and his high energy. I definitely dug their style, and would love to catch them at another show!