Mt. Joy
by: Mary Welch
Our very own Mary Welch caught up with Mt. Joy in Milwaukee at their show with Trevor Sensor. Check out what they had to say about their music, upcoming shows, and some exclusive photos by Mary!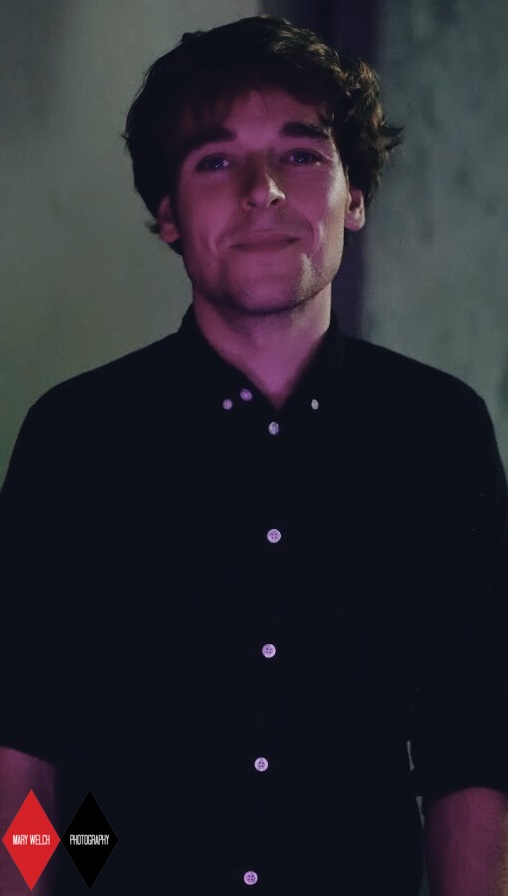 Mary: Can you introduce yourselves and tell us a little bit about Mt. Joy?
Sam: Yeah, I'm Sam Cooper. I play guitar.
Emil: I'm Emil, I play keys.
Matt: I'm Matt. I play guitar and sing.
Michael: I'm Michael, I play bass guitar.
Mary: You started off as a duo, but now there are five of you. Who were the original two and how did the others come to join?
Sam: So Matt and I knew each other in high school. Through our own paths, we kind of ended up in LA together and we had these four songs, and we needed a bassist. We found Michael, and then his roommate recorded us in their living room. Then through Michael, we found our drummer Sotiris... Then also through Michael, we found Emil.
Mary: I like the story of how you chose your band name, could you explain it?
Matt: Sam and I went to high school together, grew up in the same area. At Sam's house where we first recorded anything, his house sits right near Mt. Joy. I guess he technically lives on Mt. Misery, but it's kind of a shitty band name.
Mary: Although you have a few songs out currently such as Cardinal, Astrovan, and Sheep... We're excited to hear more from you. What can you tell us about recording your first full length album?
Matt: It's really expensive (laughs)
Sam: We've been recording in Pasadena with this great producer. His name is John Gilbert, and it's been a ton of fun - a lot of experimenting with music and different sounds and things. It's all new to us. This is a relatively new band, this is our first album, so this is the first time we've ever really recorded anything seriously. Everything has been very new, but a lot of fun.
Mary: Do you know when it's going to be up?
Matt: Hopefully we'll have some songs from it coming out soon. As to when the whole thing will drop, some time in 2018 - hopefully earlier rather than later.
Mary: You're playing Lollapalooza tomorrow, is that right? Have you played many festivals?
Sam: Our first big festival was Bonnaroo and that was crazy. Then we played Newport Folk Festival last weekend, and that was amazing. Now we're playing Lollapalooza, it's pretty crazy.
Mary: I see you're doing a lot of travelling this summer, so what have been some of the coolest places you've visited so far?
Michael: Pittsburgh seemed really cool. It's like you never get a chance to see how cool a place is, you just get to check in, like driving in to Milwaukee today seemed pretty cool.
Sam: This should go to the last question too- We played a festival in Gwelf, Ontario a few weeks ago called Hillside Festival, and that was just like a beautiful place in the middle of nowhere at a lake.
Matt: That was also the beginning, so I also had much more energy than I do now, but it was cool.
Mary: Any closing comments/thoughts for fans of Mt. Joy?
Sam: Well, Milwaukee seems like a beautiful place!
Matt: Yeah, so we drove the wrong way. We were supposed to get off at one exit and we missed it so it led us over this bridge and it was the lake on one side and salt on the other side. What happened is we went over one side, and since we went the wrong way we had to go back over so I feel like that counts as like more touring than we've done in most cities-Like just that loop around the bridge, so I feel like we grew up here in away... It's a very beautiful city and the venue so far has been really awesome.
Mary: We (manager and I) were talking about Summerfest earlier, and how it's the largest music festival in the world. You probably passed the grounds and we want to try to get you to play it next year.
Sam: Sure, absolutely! Don't try, just tell us and we'll be there!
Matt: I'll just show up even if we aren't invited.
Mary: Well thank you!
Sam: Cool!
Matt: Thanks for having us!
Connect with Mt. Joy:
Facebook / Twitter / Instagram / Website