Rebecca Rae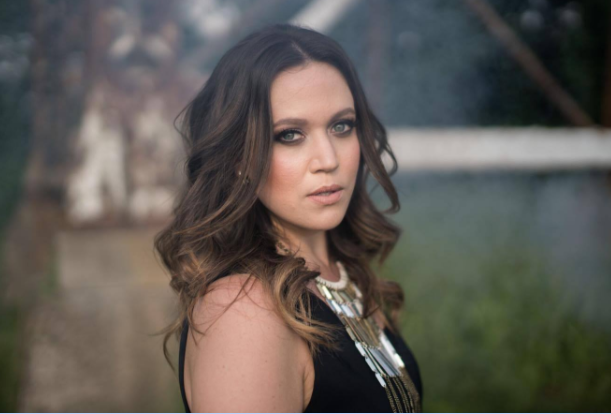 You're not originally from Nashville, right? Tell me a bit about where you're from and what inspired your love of music.
That's correct! I'm from Naperville, IL. It's a suburb of Chicago, just west of the city. It was a great place to grow up. I had great opportunities within my schools to sing. I have been in choir since I can remember, and was trained as an alto. But I think I got my love of music from just within my family. My mom played flute and piano, my sister played piano, flute and violin. My aunt is the director of the Rich Tone Chorus in Dallas, TX. Through that, I played flute, piano, taught myself guitar, and even played bassoon for a year. Singing has been an outlet, a way to express myself. And I wouldn't have it any other way.
What's the best and worst part about being a new musician in Nashville? Any advice for someone that looking to start making music in music city?
The best part would probably be that there is inspiration everywhere, and connections around every corner. You have to be open and willing to put yourself in an awkward situation, and not afraid to talk to others to get yourself out there. The worst part about being a musician is that everyone does it. It can be very discouraging when there are so many people trying to reach the same goal as you, but you have to keep reminding yourself why you wanted it in the first place, and stay the path, keep the happy thoughts moving, and you will reach your goals and dreams.
I'd probably tell someone moving here to not be afraid to put yourself out there, don't be afraid to try something new, start a convo with a stranger, go to a show by yourself, go to dinner by yourself, ask someone for their phone number so you can chat with them. It's the initiative that makes a difference, and it will just make you stronger in the end.
You've had some really cool music business opportunities come your way with internships and being a tour manager. What's the most valuable thing you've learned along the way from these opportunities?
Patience, concentration, understanding, communication. In my couple of months of being the tour manager. I came across some situations and some people that I needed to take the higher road. It definitely wasn't easy, but I feel that those things that I learned can be directed to all parts of my life. Not just music.
Your last EP came out in 2015 and you're continuing to write new music- what have you been drawing inspiration from recently?
I draw inspiration from events that I live through myself. I like to tell stories from my experiences, or my friends' experiences, because I think that can be the most refreshing kind of music to listen to.
As a music fan, what's your dream concert lineup to attend? As an artist, what's your dream lineup for a show that you'd be playing?
Oh gosh… This may be one of the most difficult questions I could answer. I would LOVE to see Celine Dion, Elton John and Adele. They may not be country artists, but they are all so incredibly talented, I would be crazy to pass it up.
A line up to play with would be Shania Twain and Kelsea Ballerini. I like the idea of bringing the older country with the newer country. I've seen Shania in concert, and she was absolutely stunning and sounded fantastic. And one of those iconic artists, that you never sit down for, and know all the words so it's easy to sing along. Kelsea has such a fresh outlook to country music, and she has quickly become a fan favorite.
Connect with Rebbeca Rae:
Website - www.rebeccaraemusic.com/
Facebook - https://www.facebook.com/rebeccaraeofficial
Twitter - http://twitter.com/therebeccarae
Instagram - http://www.instagram.com/rebeccaraeofficial