In This Moment - Oh Lord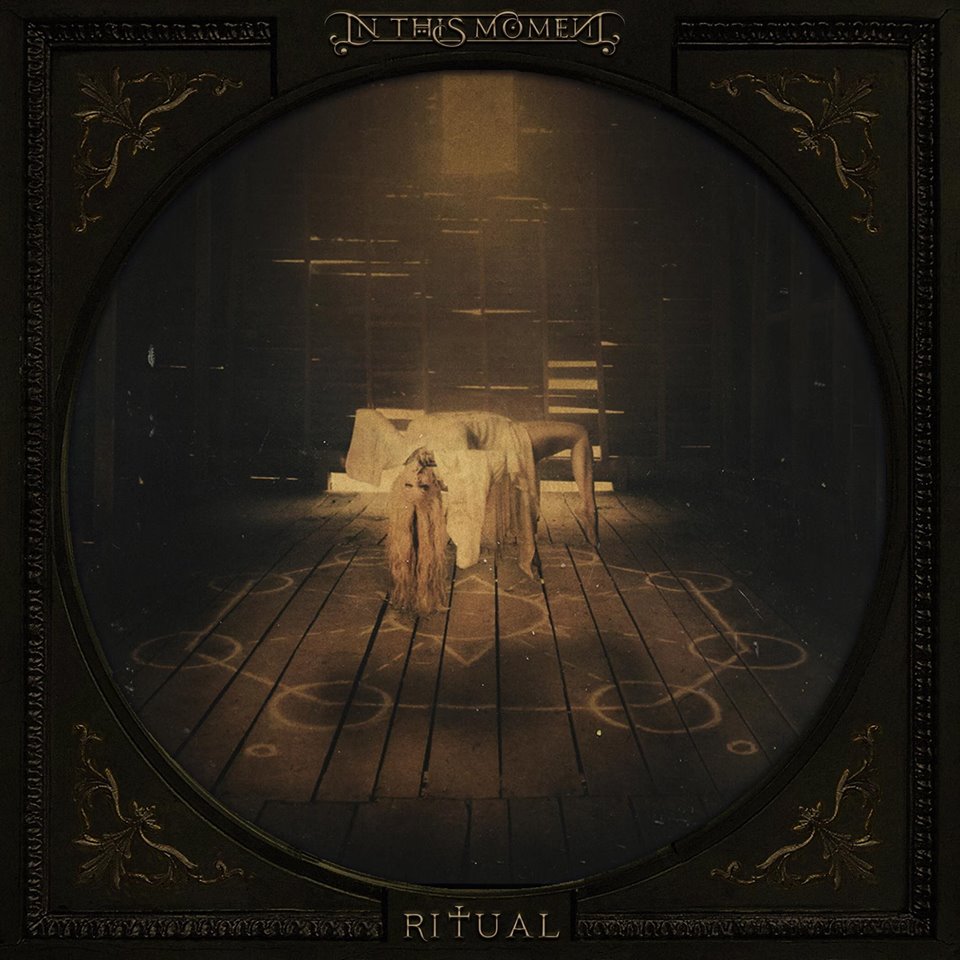 The rock music scene in the past couple years has been booming with female-led bands, and Savvage Media, being an all-female run publication, is loving it. Maria Brink of In This Moment is undeniably a major part of this growth. She has been a positive influence to supporters for over ten years and does not plan on stopping any time soon.
"Oh Lord" is the newest song from In This Moment, and us fans can expect the band's sixth studio album called Ritual to be released during the approaching month of July. Their previous album, Black Widow, was released nearly three years ago, so In This Moment fans who call themselves "The Blood Legion," are beyond prepared to hear some new tracks. The single "Oh Lord" is easy to remember and sing along to. The vocal melodies will surely get stuck in your head, but that's a good thing. Its slow, steady beat and soulfulness are what really keep you hooked.
Having seen In This Moment's live show more than once, it is safe to say the band's energy is matchless. With backup dancers, outfit changes, and a stage presence nearly impossible to beat, Brink specializes in making a statement. The Blood Legion is ready to have a good time screaming along with some songs next month at their Half God Half Devil Tour with Motionless In White, Starset, Vimic, and Little Miss Nasty. Don't miss out on your chance to see "Oh Lord" played live, and find the tour dates below. If you make the right choice to purchase tickets to a show near you, I guarantee neither In This Moment, nor Motionless In White, will disappoint.
Connect with In This Moment:
Facebook . Website . Instagram . Twitter

Catch In This Moment on Tour:
06/19 - Soaring Eagle Casino Resort w/ Avenged Sevenfold - Mount Pleasant, MI
06/20 - Limelight - Peoria, IL
06/21 - Mingiewood Hall w/ Starset - Memphis, TN
06/23 - Judson F Williams Convention Center - El Paso, TX
06/24 - Lonestar Pavillion w/ Starset - Lubbock, TX
06/25 - Abilene Civic Center w/ Starset - Abilene, TX
06/27 - The Diamond Ballroom - Oklahoma City, OK
06/28 - The Pageant - Saint Louis, MO
06/30 - The Fillmore - Charlotte, NC
07/01 - House of Blues - North Myrtle Beach, SC
07/02 - The NorVa - Norfolk, VA
07/03 - Freedom Hall - Lancaster, PA
07/05- State Theatre- Portland, ME
07/07- Asbury Park Convention Hall- Asbury Park, NJ
07/08- Main Street Armory- Rochester, NY
07/09- Packard Music Hall- Warren, OH
07/11- Coronado Theatre- Rockford, IL
07/12- McGrath Amphitheater- Cedar Rapids, IA
[FOR MORE, VISIT OFFICIAL SITE]